Digestive system
Flatulence - Release of air, voluntary or otherwise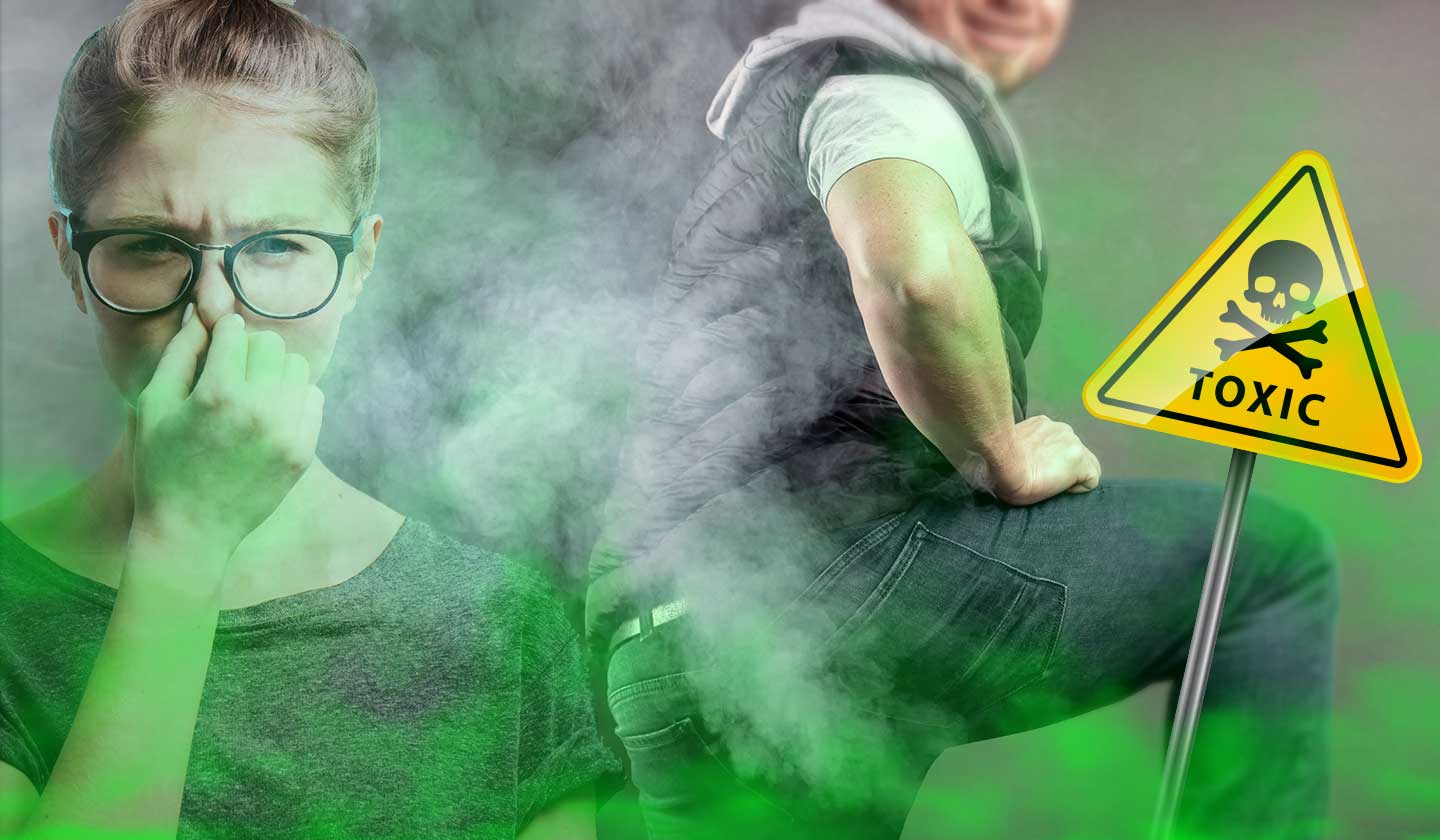 Gases, also called flatulence, are formed by the presence of air in the intestine which is expelled through the rectum.



What are the symptoms?
Flatulence is the release, voluntarily or not, of air that is contained in the final portion of the intestine, which, as a rule, causes a feeling of pressure in the abdomen as well as abdominal discomfort.
Air can be swallowed together with the deglutition of food. It is normal to swallow small amounts of air, but some people unconsciously do it in large volumes, especially in situations of greater anxiety. This situation causes a feeling of satiety, generating excessive belching (act of expelling air through the mouth) or resulting in the act of expelling air through the anus.
Most of the air that is swallowed is subsequently expelled, and only a part passes from the stomach to the rest of the digestive tract. The body eliminates gases through belching, absorbing them through the walls of the gastrointestinal tract into the blood (eliminating them through the lungs) or expelling them through the anus.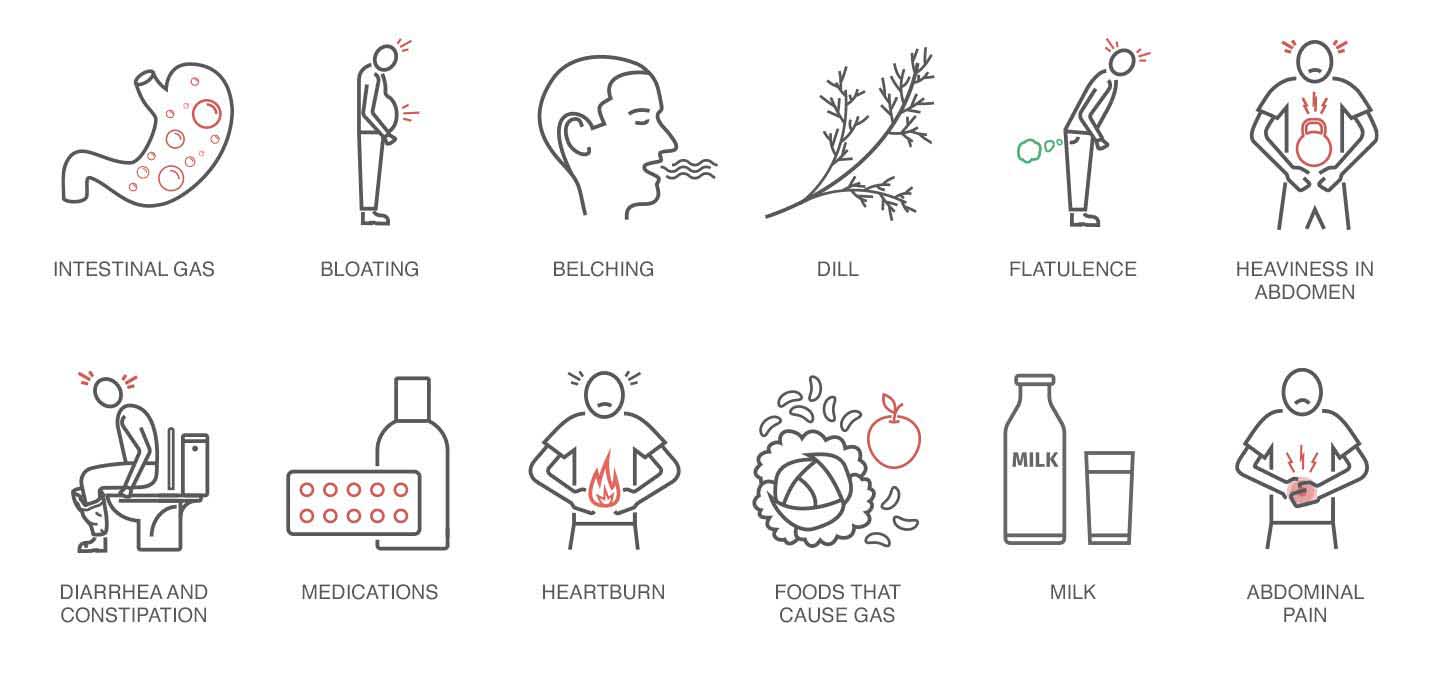 What is the cause?
Gases can be caused by a wide range of factors. From ingesting air during a meal, to eating foods that are difficult to digest, with high fibre content; or by consuming food that the body cannot tolerate, for example, when patients with lactose intolerance ingest dairy products. Another possible cause is a condition called Irritable Bowel Syndrome - a chronic form of indigestion that worsens with stress; and malabsorption (when the body is unable to properly absorb or digest a specific nutrient).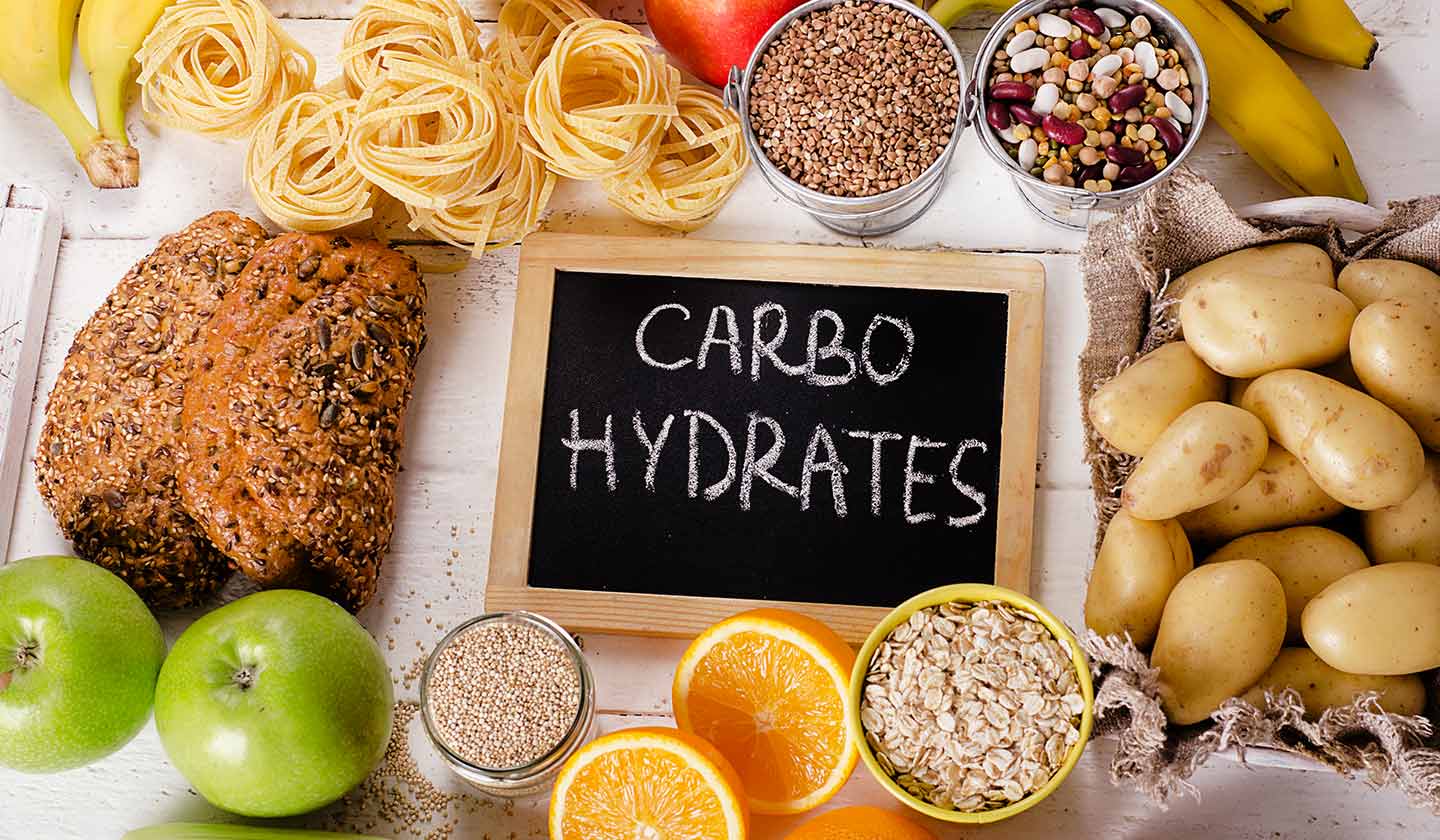 Are carbohydrates (commonly called sugars) the most critical food group?
Unlike other food groups, carbohydrates are not metabolised ("transformed") as they pass through the stomach. As the intestine does not produce the necessary enzymes to digest them, they are fermented by bacteria that normally exist there. This process is responsible for most production and release of gases, which is why it is important not to have a diet rich in these foods if you suffer from this problem.



How to prevent it?
Avoid the ingestion of legumes (beans, chickpeas), cabbage or Portuguese cabbage, carbonated drinks and chewing gum. Chew your food well and eat slowly.
Relax while eating and walk 10 to 15 minutes after meals.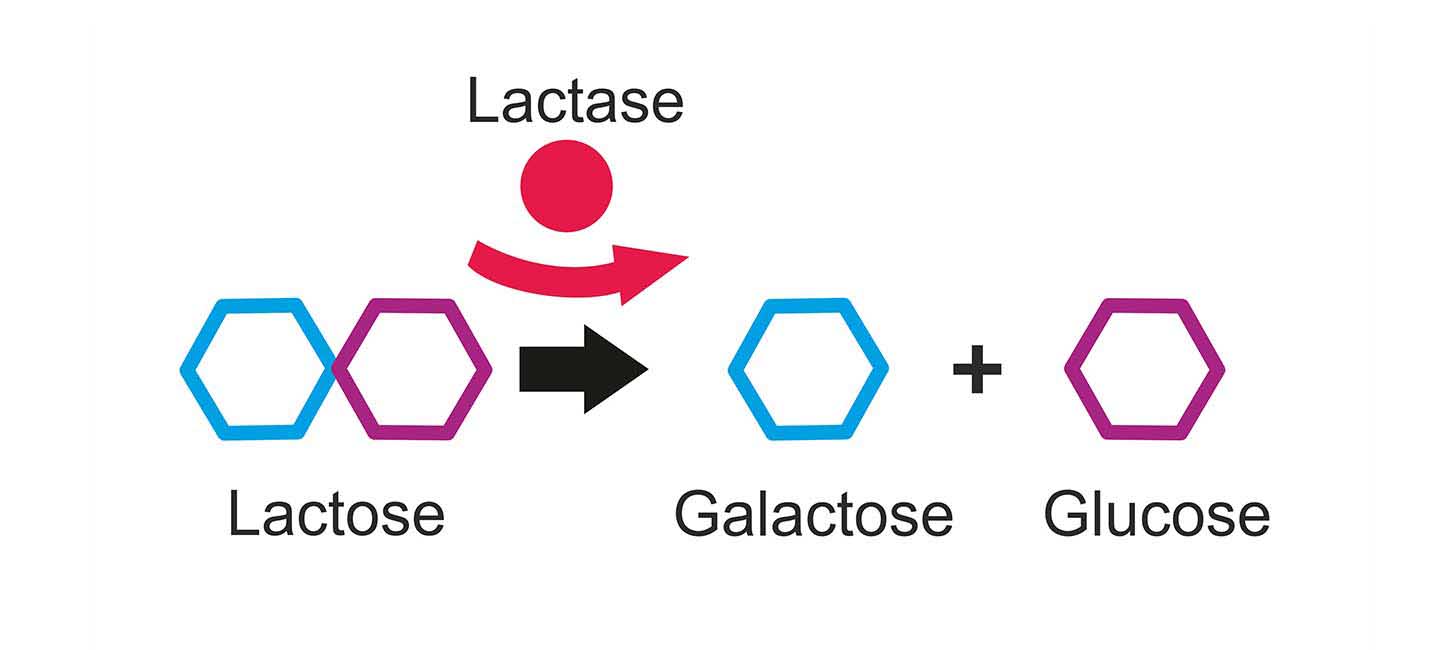 How to treat it?
To reduce the volume of gases to be eliminated, the habits that increase their production should be corrected. After an initial attempt to change eating behaviours, you can try a diet with a gradual restriction of certain foods.
There are no medications that have been proven to decrease gas production or release. However, there are medicines that help in relieving the discomfort caused by gas.
In cases of lactose intolerance, a supplement with lactase (digestive yeast deficiency in these people) is used before meals, with excellent results in the relief of symptoms.




António Hipólito de Aguiar
(Pharmacist; University Professor)

Também lhe poderá interessar
Pain & Relief
Digestive system
Indigestion - Looks like I'm going to burst
Dyspepsia is the word used to describe the sensation of pain and burning in the stomach, which we commonly call poor digestion. However, dyspepsia may be associated with other pathologies and not simply with indigestion. There are 2 types of dyspep...
Pain & Relief
Urinary tract
Kidney Stones - Gemstones of little value
Our urinary system consists of two kidneys, two ureters, a bladder, and a urethra, and is responsible for the formation, deposit, and elimination of urine. The kidneys are organs with a bean-like shape, about 10 cm long and 5 cm wide, being the plac...