Signs and symptoms
Your child has a fever, don't despair, but stay vigilant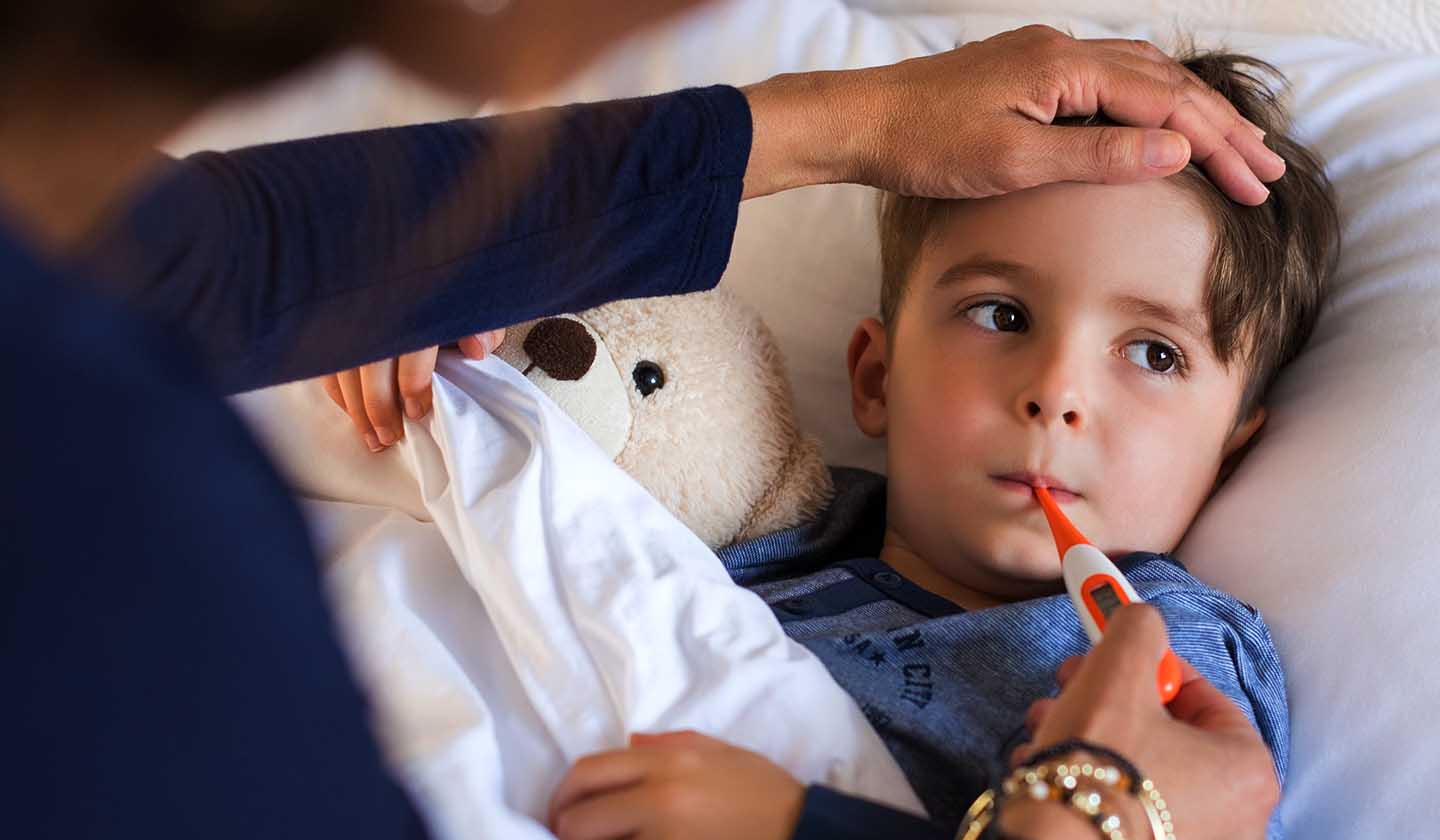 Fever is a very frequent warning sign in children. Therefore, it is important for parents to know how to deal appropriately with this common sign.
A sign, not a disease
Fever by itself is not a disease, but a sign, it is a response of our body against infections. Fever has the following benefits:
It slows down the growth rate of some bacteria or viruses;

It increases the defence function of the immune system.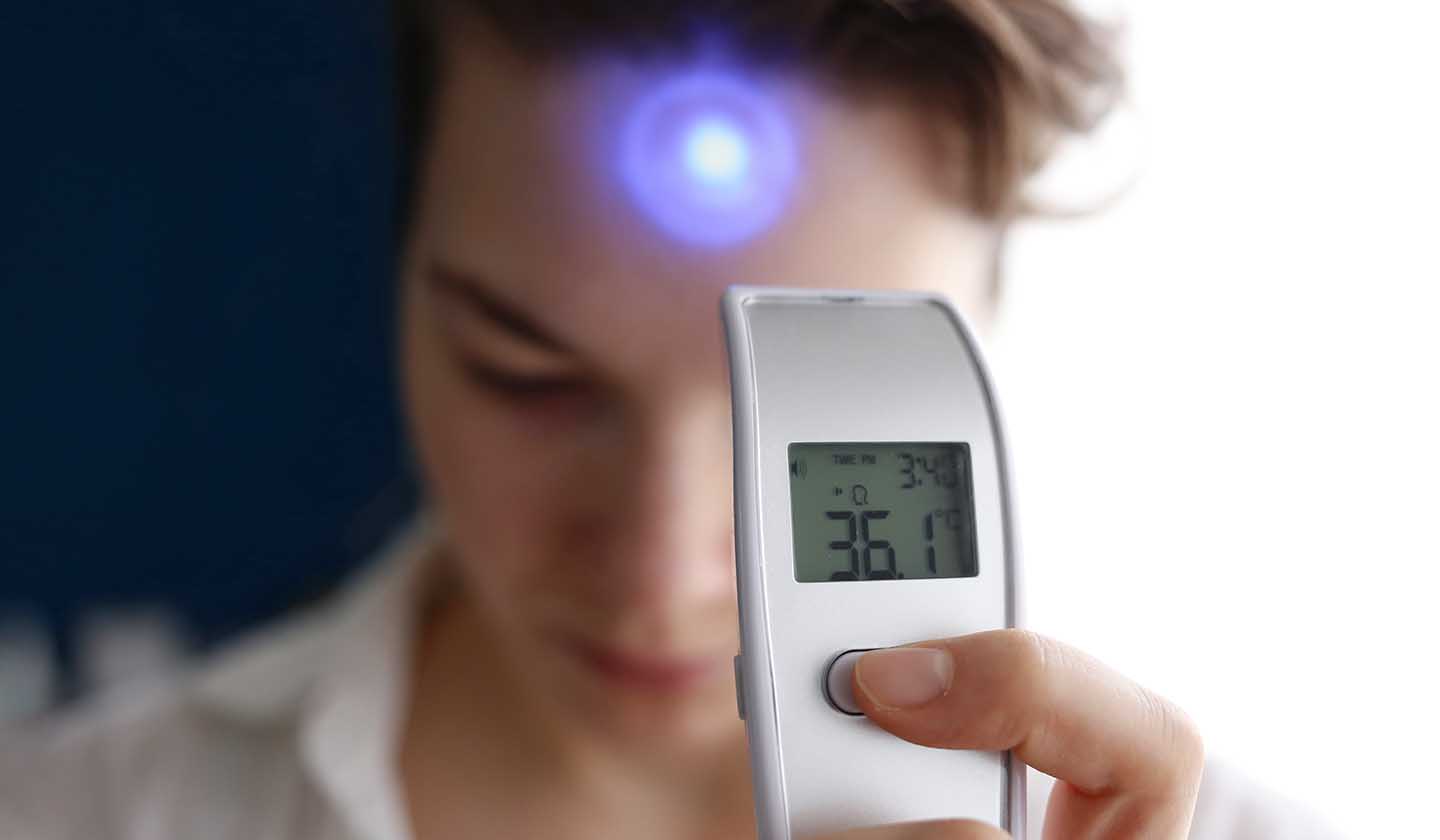 Is it fever?
In order to tell if the child has a fever, touching the child's forehead will not be enough. It is important to know the exact temperature. Fever is considered to be a rise of at least 1° C above the individual average daily basal temperature (body temperature measured at rest, usually immediately after waking up).
Temperature can be measured with digital, liquid-in-glass or infrared (remote or contact) thermometers. You should follow the instructions provided by each manufacturer, and keep the thermometer clean so as to avoid reading errors.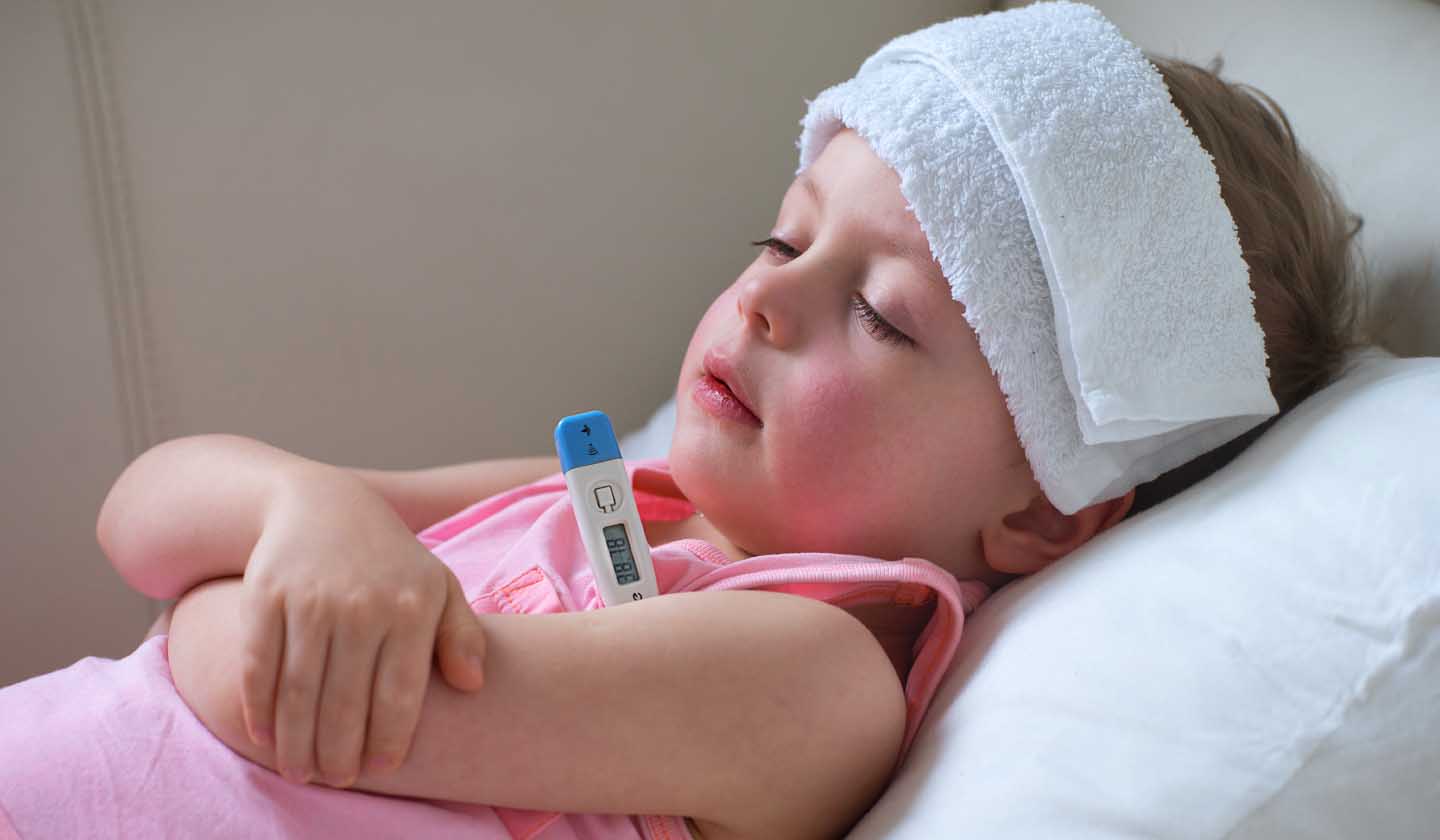 Temperature measurement
Rectal measurement - it is the most rigorous method. Place the child on his/her back, lubricate the tip of the thermometer and insert it about 3 cm into the anus of the child, parallel to the child's back;
Oral measurement - should only be used after the age of 5. Place the tip of the thermometer under the child's tongue and ask the child to keep his/her mouth closed for approximately 3 minutes while the temperature is being taken.
Axillary measurement - less accurate, but a very practical method. Slide the thermometer under the child's arm, with the tip gently pressed against the centre of the armpit (so as to touch the skin and not the clothing), the child should then put his/her arm down, close against the body so the thermometer stays in place.
Tympanic measurement - should only be used after the age of 3. The infrared thermometer is placed in the ear. The temperature should be measured 3 times in a row, with the highest measured value being selected.


| | | | |
| --- | --- | --- | --- |
| Measurement | Fever | Measurement | Fever |
| Rectal | Oral | Axillary (underarm) | ≥ 37,6ºC |
| Oral | ≥ 37,6ºC | Tympanic | ≥ 37,8ºC |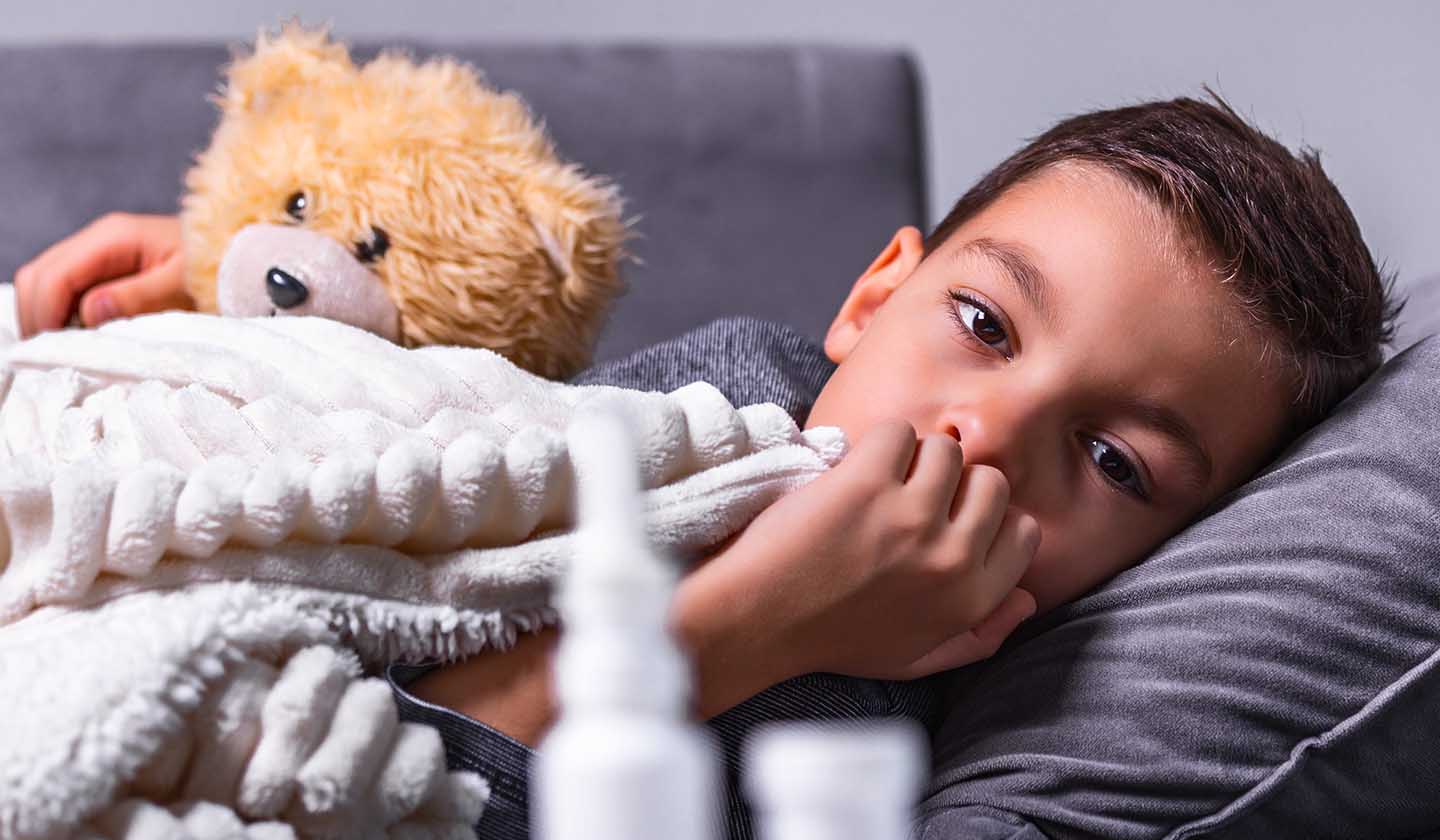 And now what?
When your child has a fever but is still interested in playing, is alert and reactive, is eating and drinking well, just remain alert and vigilant. Here are some ways to ease a fever:
Maintain a mild environment temperature;

Adjust clothing and bedding to the sensation of cold/heat;

Offer water or milk (to babies);

Do not try to lower your child temperature with a cold bath, compresses, alcohol or fans - this will decrease the temperature of your child's skin and cause a temperature rise;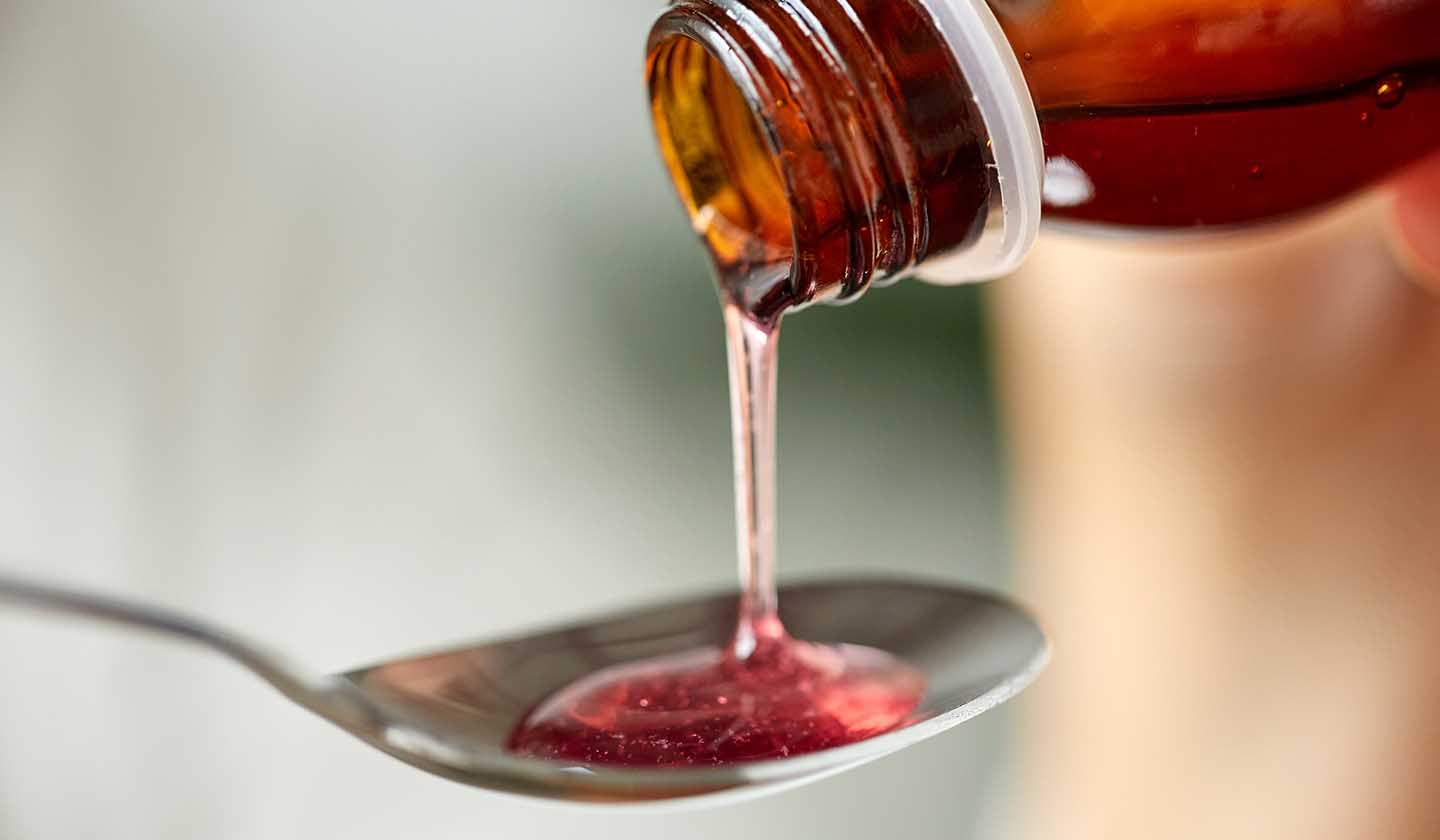 If the baby is feeling uncomfortable, the paediatrician may need to prescribe some antipyretic medication (to decrease the fever). In this case, stick to the treatment plan until the end. Doses are based on the child's weight and age, as well as the pharmaceutical form itself, and they must be accurately measured; besides, the intake schedules and intervals should be complied with.
However, it should be noted that the use of antipyretics in excess can be harmful, not only because of their toxicity, but also because, by doing so, we may be extending the disease and its complications.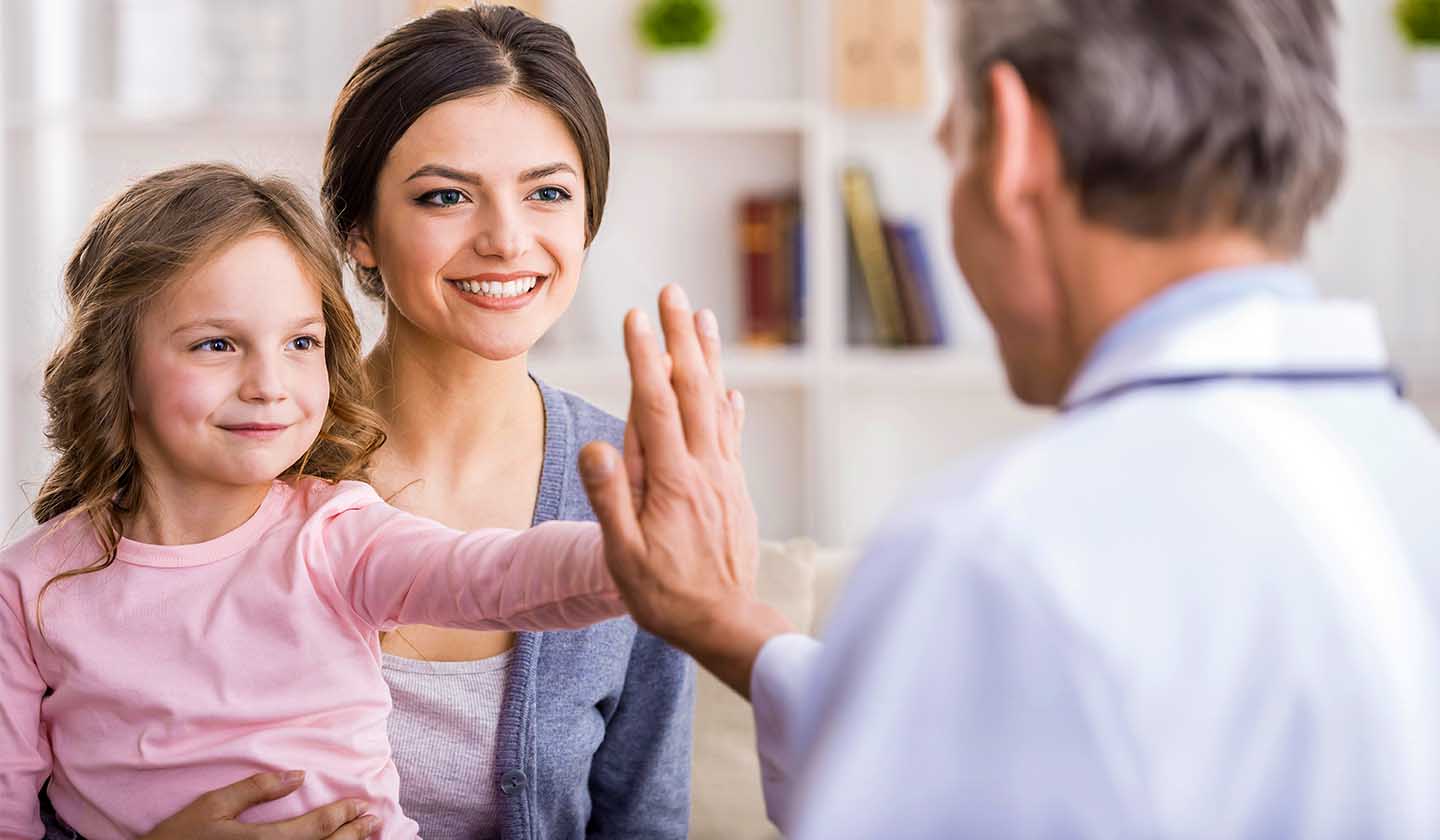 When should I take my child to the doctor?
There are situations that require immediate medical intervention. This is what you should do if:
Fever accompanied by excessive sleepiness or inability to fall asleep; crying that will not stop; insatiable thirst; weakness; nausea and vomiting; diarrhoea; difficulty swallowing or lack of appetite; irritability; breathing difficulties; pallor; onset of spots on the skin in the first 24 to 48 hours; cloudy and/or smelly urine; seizures;

Axillary temperature ≥ 39.0ºC or rectal ≥ 40.0 ºC, if younger than 6 months; Axillary temperature ≥ 40.0ºC or rectal ≥ 41.0ºC, after the age of 6 months;

A baby younger than 3 months old;

Fever in a child with a serious chronic illness;

Fever that persists for more than 3-5 full days or reappearance of fever after 2 to 3 days without fever.



Sources
iSaúde
Farmácia Distribuição Magazine
Também lhe poderá interessar
Family Pharmacy
Virus
Chickenpox - It Feels So Good to Scratch, but It's forbidden
Chickenpox is one of the most common communicable diseases inchildhoodandis quite contagious.It is abenign diseasecaused by thevaricella-zostervirus, of the Herpes-virus family.It is more prevalent in winter and spring. It is characterized byrasho...
Family Pharmacy
Respiratory system
Don't stress with your child's cough
Cough is a physiological mechanism of respiratory defence. It is characterised by a sound and movement emitted by the organism to clear the lungs, the airways and throat of mucus or irritating substances. When there is a mild illness, the child ofte...