Care
How can I go on holiday with my cat?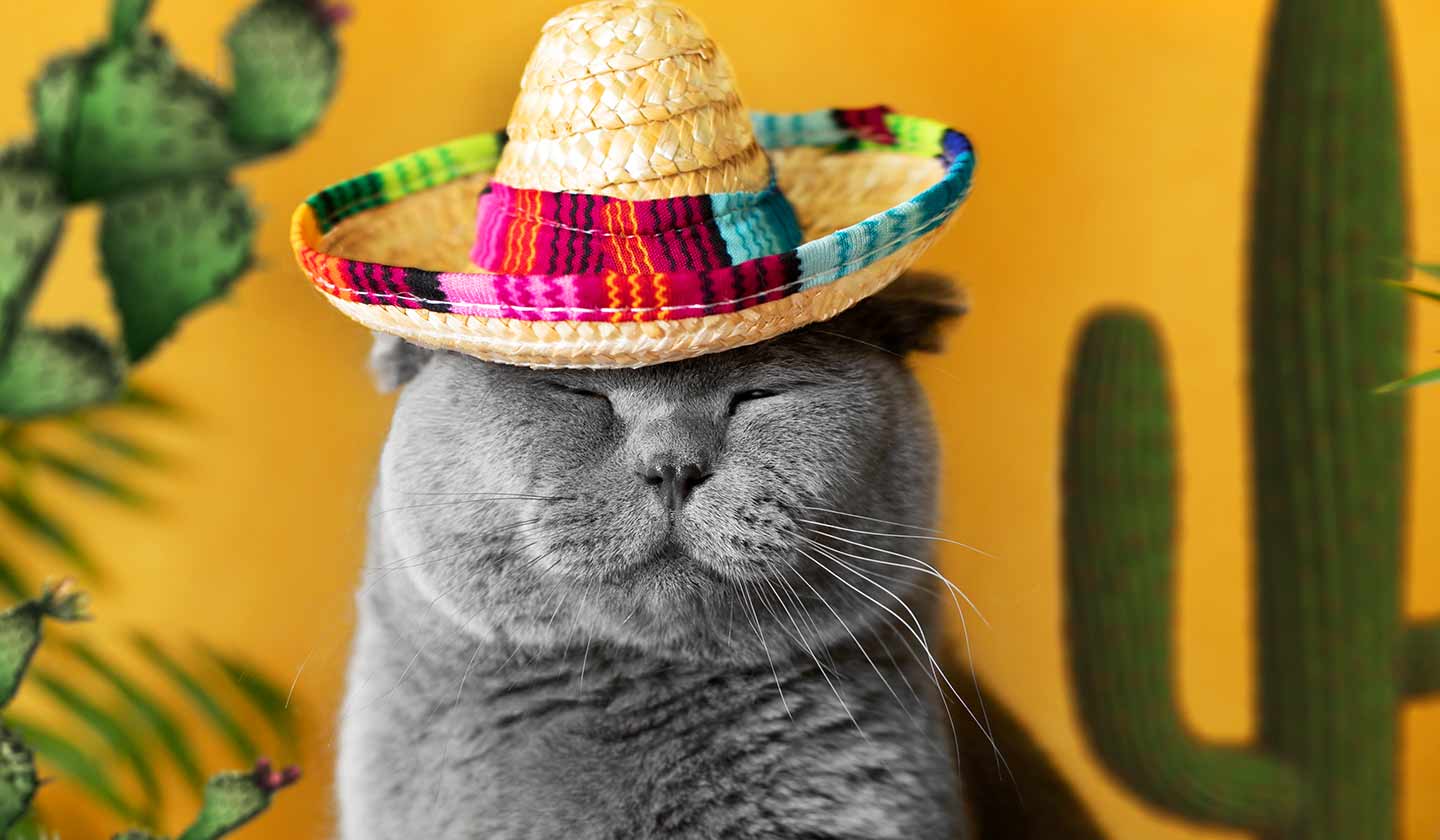 It is true that cats like their own territory and, for this reason, many owners decide that it is best to leave them at home with someone they trust, who will take good care of them. Everyone will know what is best for their cat! On the other hand, modern carriers, pet papers and their health booklet, have made it much easier to go on holiday with them. If you are planning a holiday with your cat, check our tips and start packing.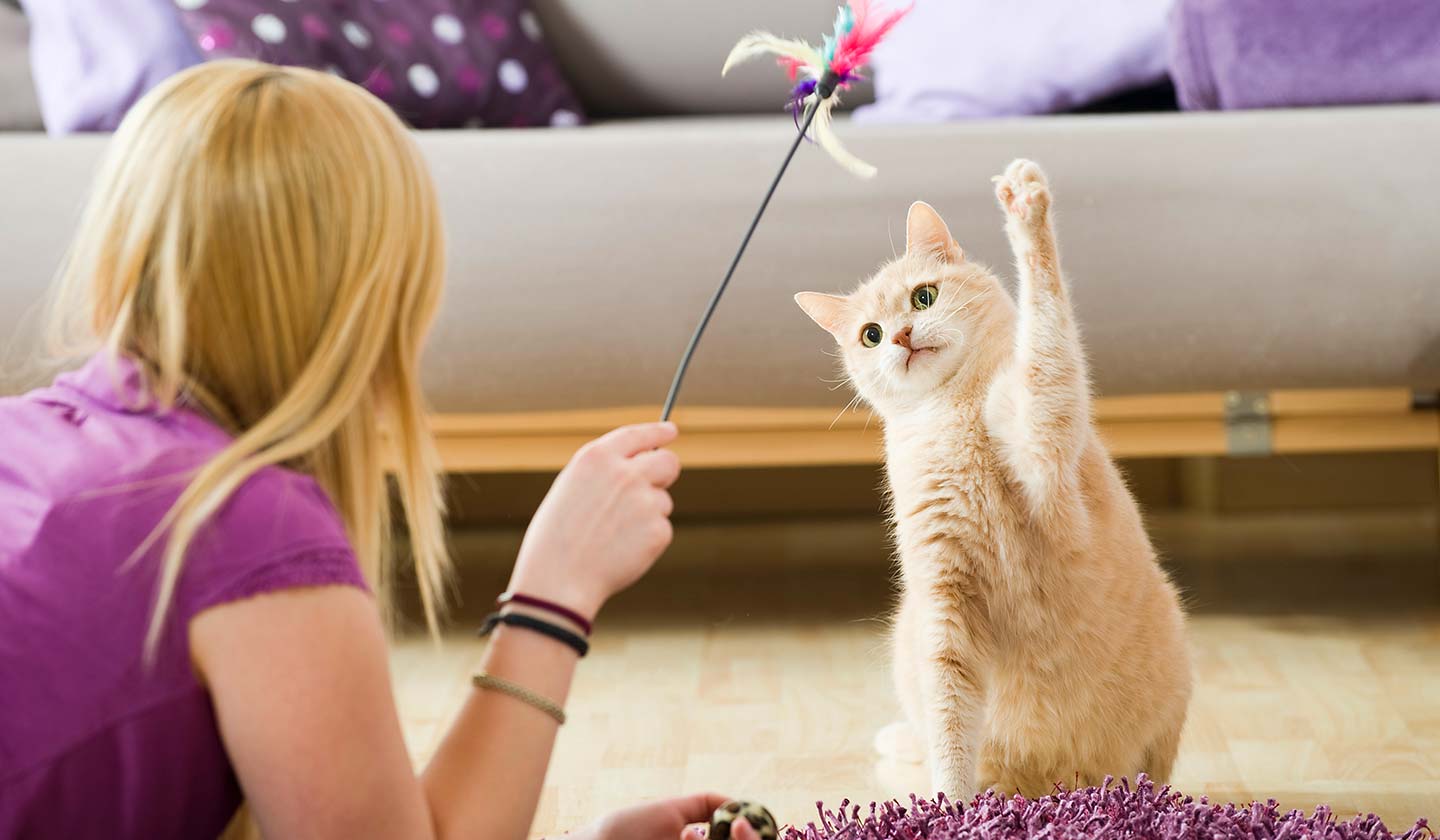 Can I take my cat on holiday?
It is perfectly possible to go on holiday with your cat, provided you prepare properly. Travelling with your cat may mean a little extra organisation. As long as everything is prepared in good time and you know your cat can handle the trip, everything will be fine.
Before you decide to take your cat on holiday with you, consider leaving him at home. Unlike dogs, your cat will probably be quite content to stay at home with its familiar litter box, feeder and comfortable places to rest. For this reason, although you may miss your cat, you should consider leaving him with someone you trust if you think travel may be too stressful for him.
If your cat has no specific medical needs, you could ask a trusted cat-loving family member, friend or neighbour to look after him, feeding him, cleaning his litter, ensuring he always has fresh water and giving him some affection and playtime. Alternatively, a professional pet-sitter can look after your cat while you are away or you can leave it in a cat hotel.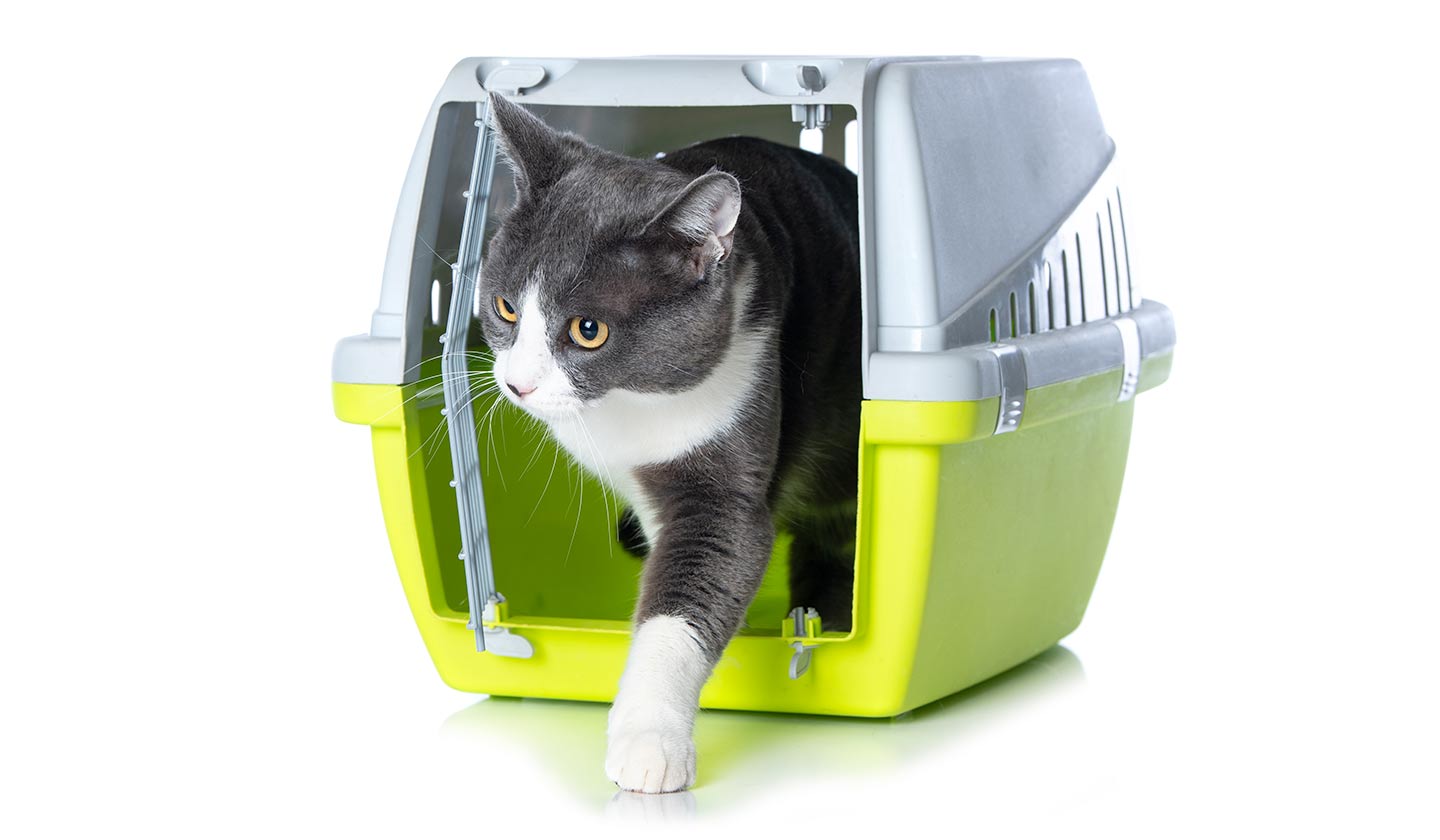 Preparing the trip
Whether you are travelling with your cat by train, car, boat or plane, the carrier is the most important accessory. If your cat is placed in his new carrier at the last minute, he may react with anxiety and nervousness. Every cat is different, but many don't like being forced into a box when they don't feel like it! To help your cat get used to his carrier, introduce it to him a long time in advance. The more time he has to familiarise himself with it, the happier he will feel during the trip.
Before leaving on holiday with your cat, remember to check that your carrier is appropriate to the rules of the means of transport you will be using. Also confirm that your cat can go with you on your trip and in the hotel where you will stay.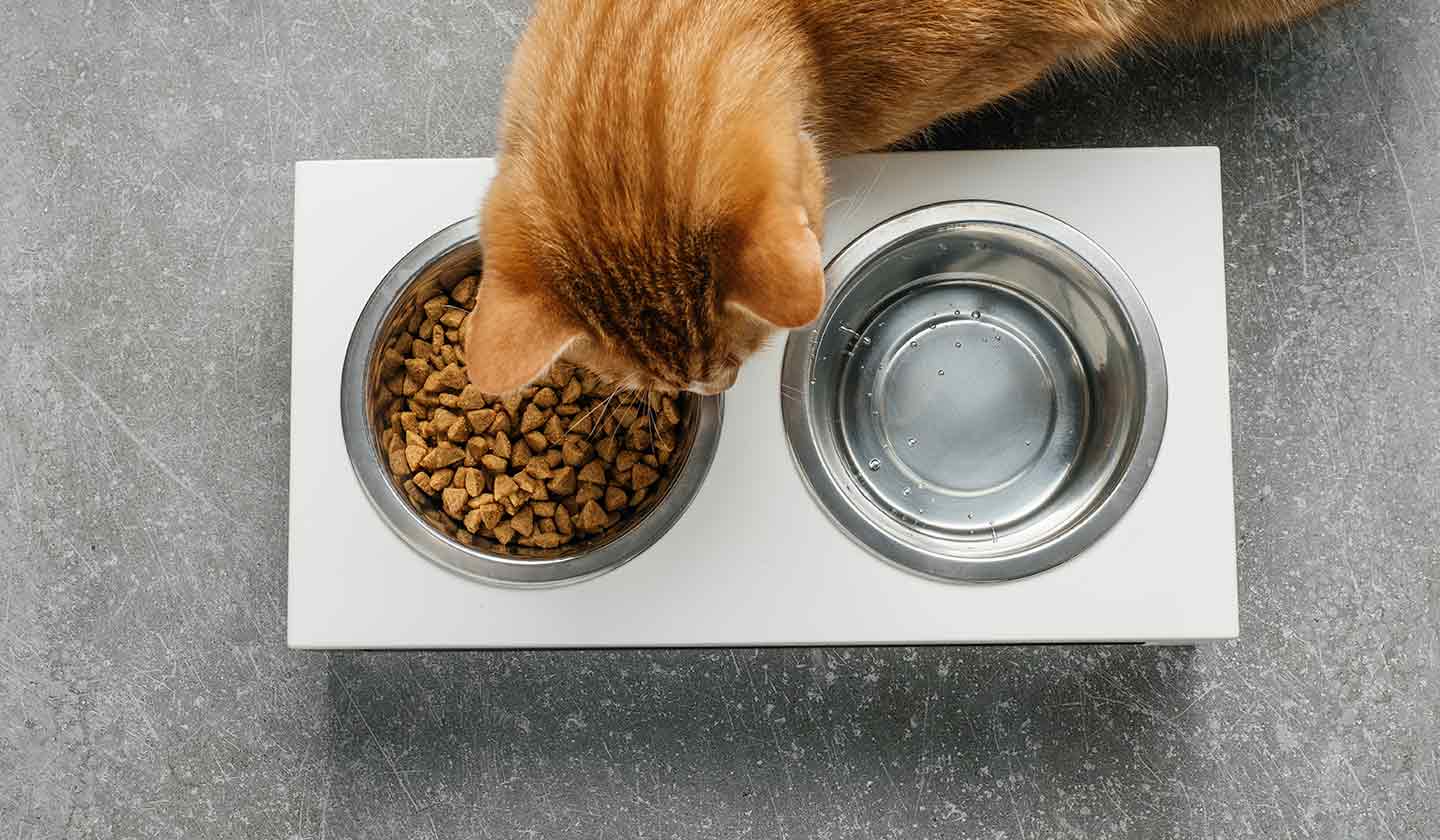 Travelling comfortably
For the trip, bring a bowl and bottles of fresh water. A hydrated cat is a happier cat and he may need to refresh himself during the journey.
Place an appropriately sized litter box in your cat's carrier, allowing for separate litter and bedding spaces to keep your environment cleaner and more comfortable.
Alternatively, plan to move your cat to a separate litter box every two hours to ensure they remain clean and dry during their journey.
Carry plenty of plastic bags and cleaning items to ensure everything stays clean.



Consult the vet
In most cases, your cat will not need special medication before travelling, but if you are unsure, it is best to speak to your vet. In any case, it's a good idea to check with your vet to ensure your cat is fit for a long trip, as every pet is different and there may be things you haven't considered.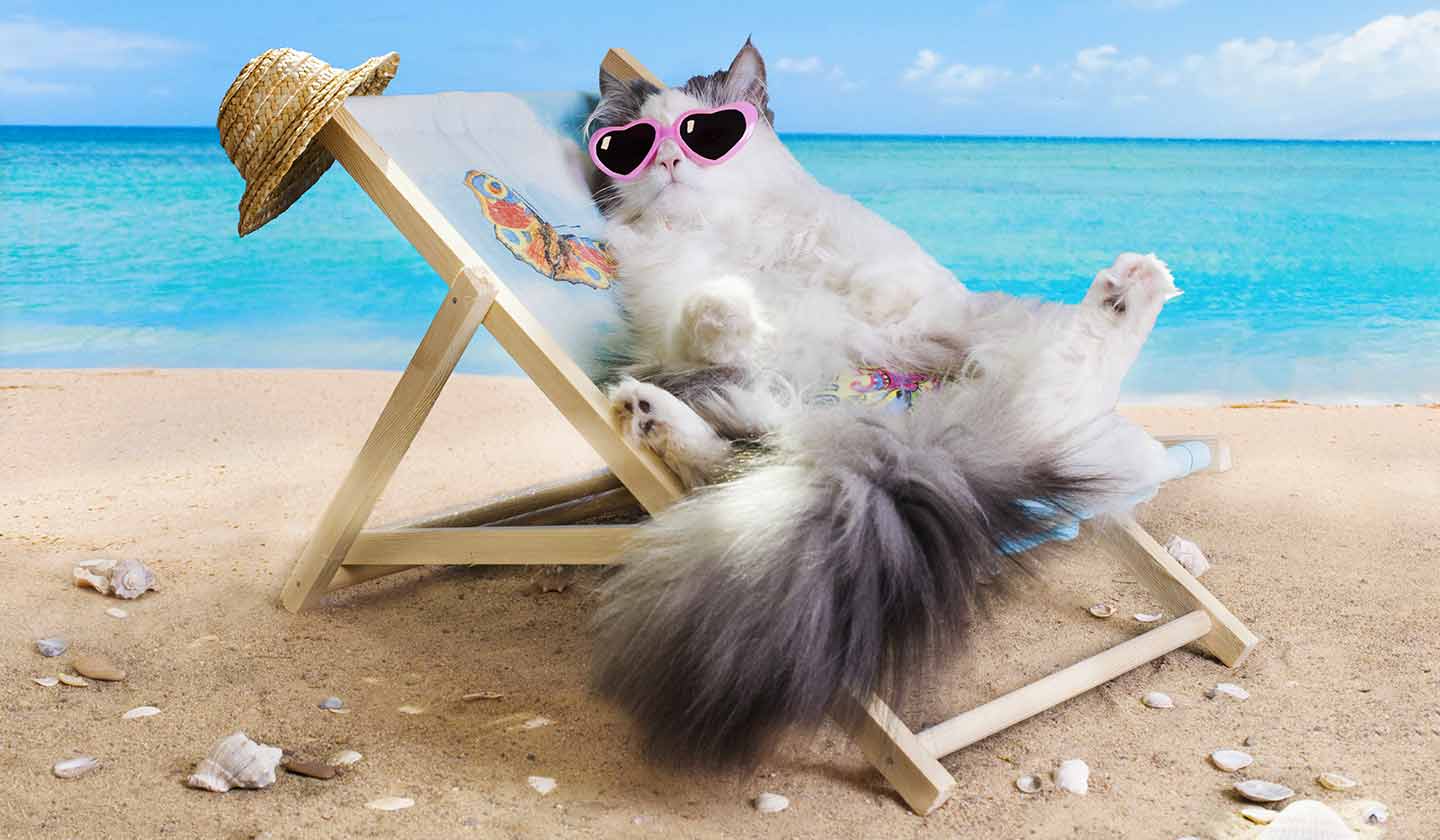 Practical advice for arriving at your holiday destination
The care you take to travel with your cat does not end when you arrive at your destination, although by then you will both be ready for a good rest! There are some aspects to consider and then the holidays with your cat can begin.
Depending on the country you are going to, if your cat is travelling abroad, you will need a quarantine period. Even if you know he's healthy, this is a legal requirement in many countries, so you should consider it when travelling!

When you arrive at your accommodation, your cat will appreciate some time to settle in. Leave him in the carrier, in a quiet place, while you load the bags. Ensure the space is safe and allow him to leave the carrier and explore the space at his own pace. Accompany your cat, exploring the different rooms until everything has been looked at and he feels comfortable.

Make sure the whole family knows which areas your cat is allowed access to and that the doors and windows in non-permitted rooms are kept closed. You should also keep the temperature controlled for your cat's comfort. Unlike you, your cat can't shed its fur and put on summer clothes!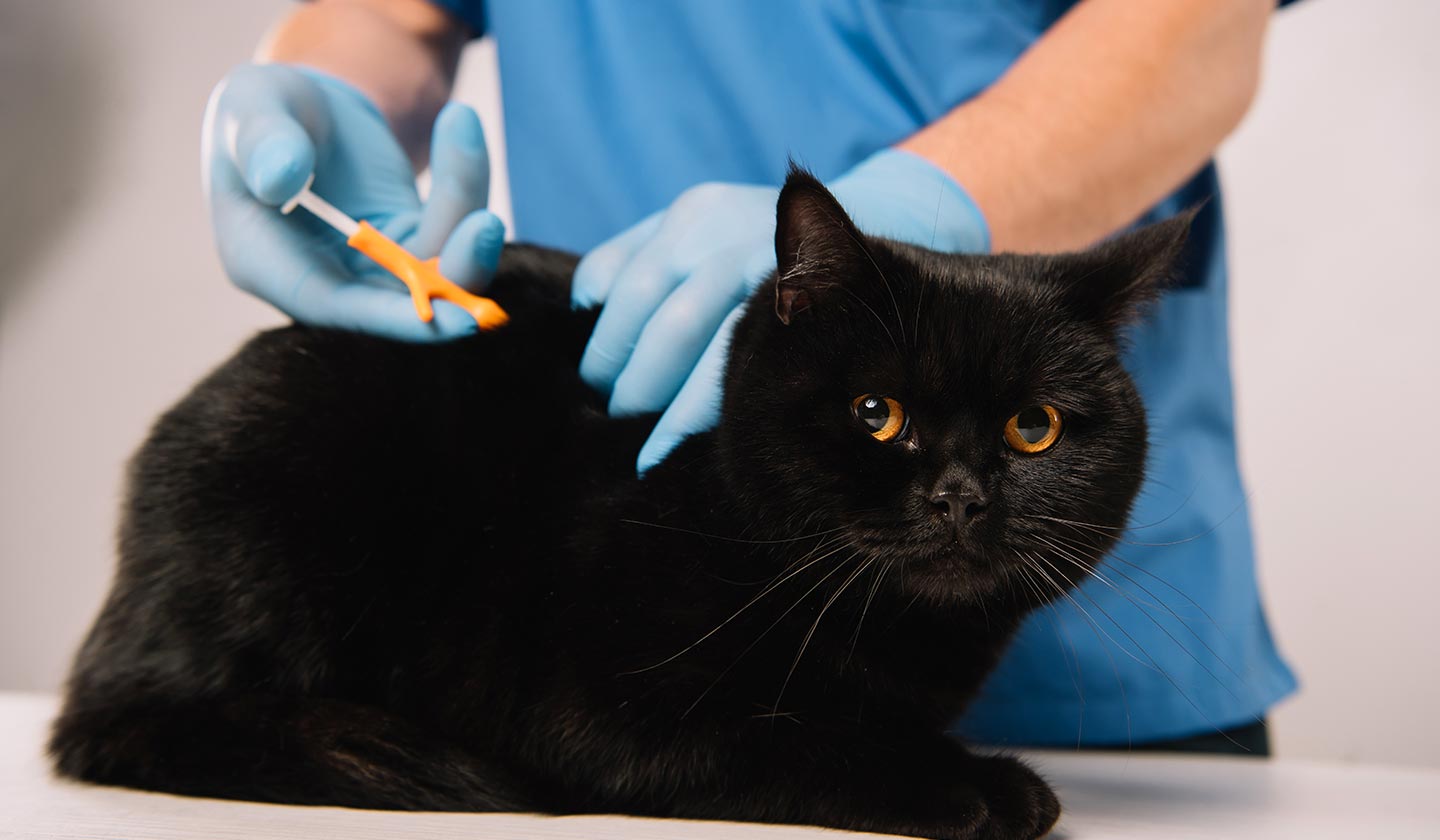 Microchip
Putting a microchip in your cat is a good idea, even if he is not going on holiday with you, but it is even more important if he is. Travelling with your cat, increases the risk of him getting lost. After all any curious cat is impelled to follow that exciting scent or to climb up and jump out of a super interesting window!
For travel to certain countries, the microchip is even mandatory.



Sources
Purina

Também lhe poderá interessar
Animal Health
Veterinary
Learn about your pet's habits
Cats and dogs are much more than just pets. For many people, they are like family members.Therefore, it is necessary to take care of them, for their health and to be aware of some signs of illness.