Prevention
Children on Board - Travel safely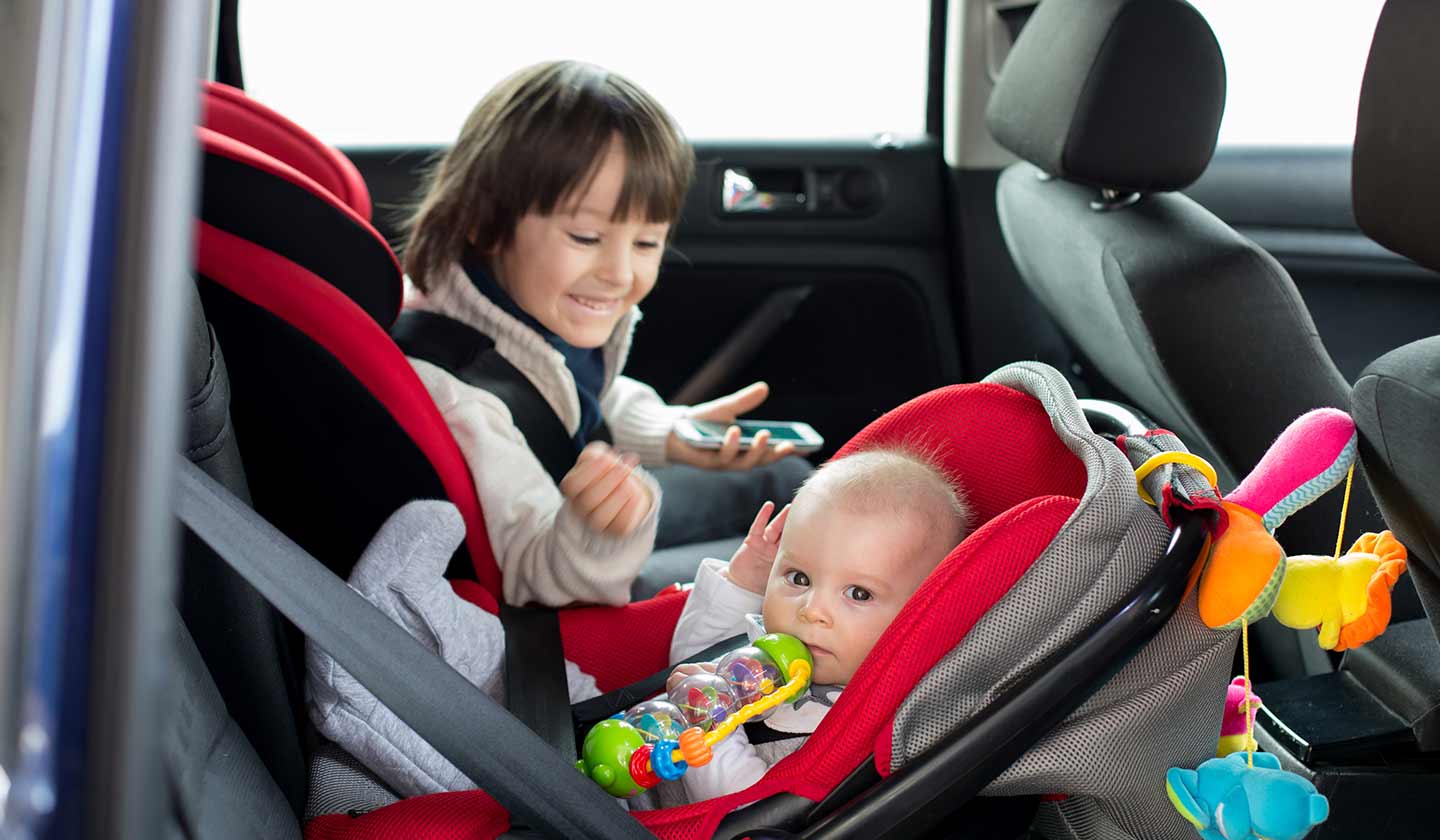 TRAVEL SAFELY!
Travelling with small and medium-sized passengers requires double the care. Learn how to transport them safely. Remember that accidents don't only happen to others...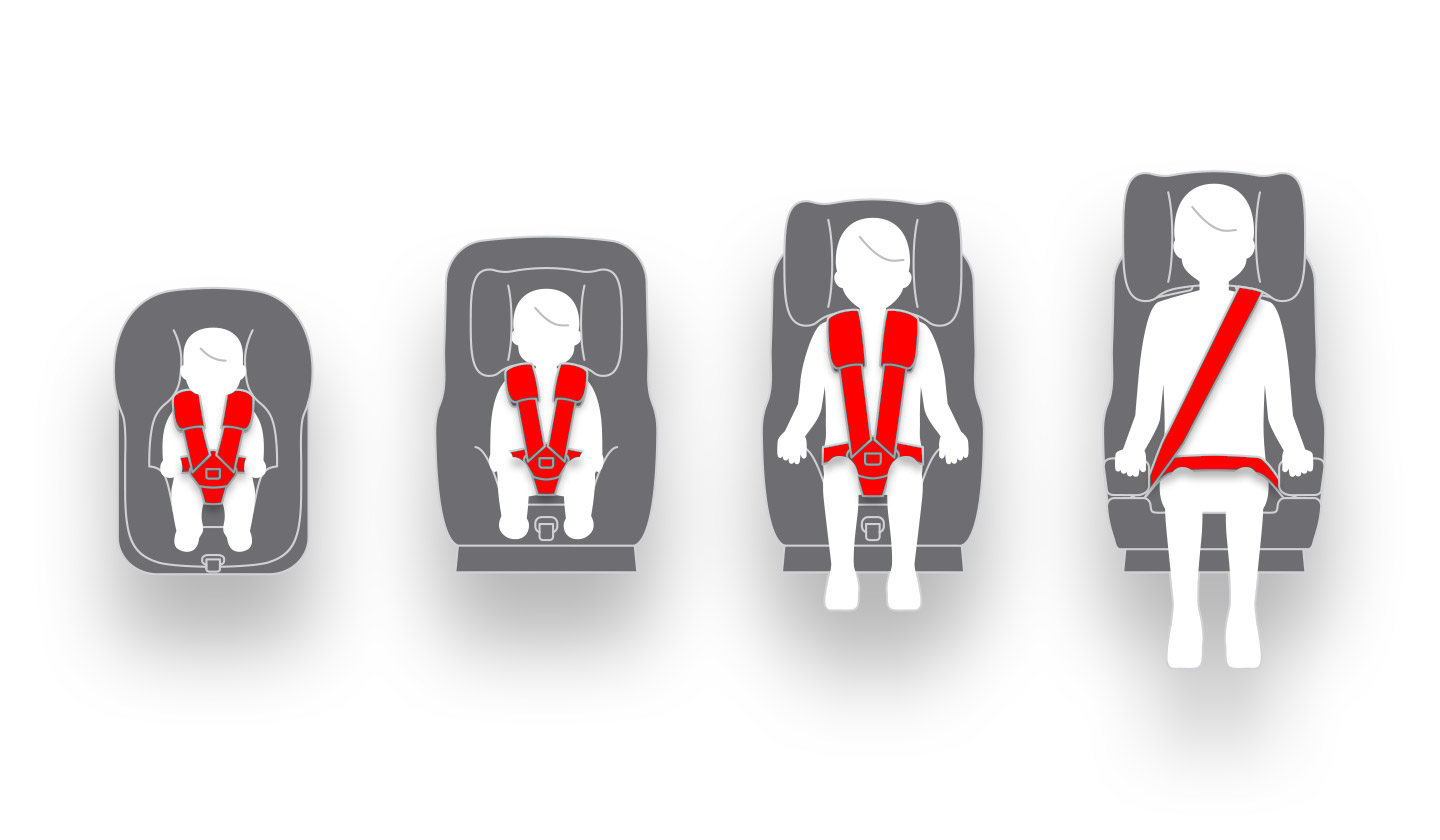 Why safety ?
Whatever the speed or distance of the journey, a child travelling without adequate protection or on an adult's lap is always at greater risk of impact - their neck is fragile, their bones are not very firm and, at younger ages, the size of their head is disproportionate to the rest of their body, leaving them very vulnerable to a collision or sudden braking. Only the use of a suitable restraint system - seat and safety belts - will protect them!
As children tend to imitate adults, the example is fundamental, always wear your seat belt.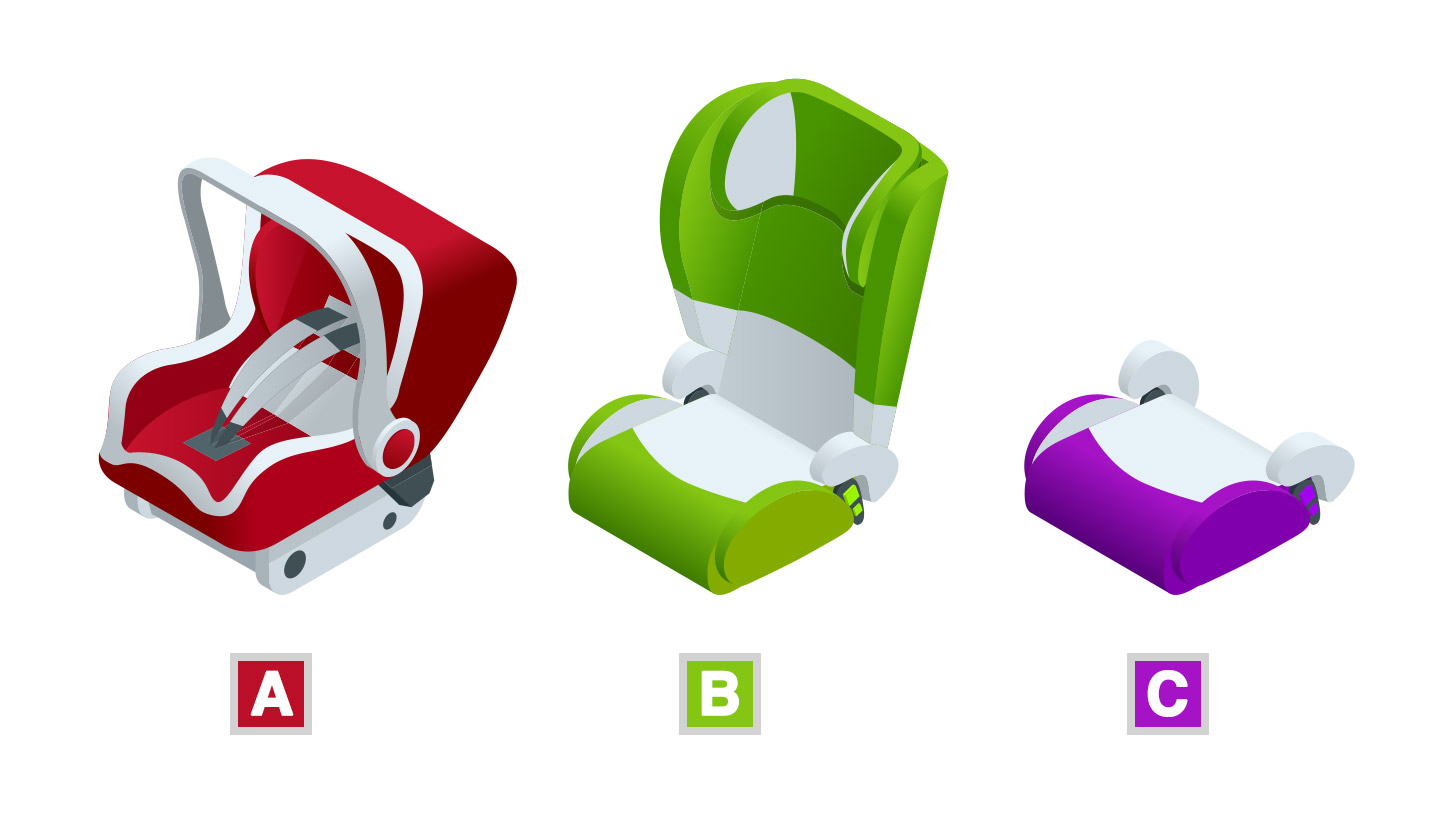 Life-saving devices
Children under 12 years of age or less than 1.35 m in height should travel properly protected, and there are safety devices appropriate for their size and weight
0-10 KG ("egg") car seat (group 0) - should always be used facing backwards (in the opposite direction to the direction of travel) - (image A);

10-13 KG ("egg") (GROUP 0+) - must be used facing backwards - (image A);

9-18 KG or 15-25 KG, groups 1 and 2 respectively - if possible, it should be used facing backwards until the child reaches 3 to 4 years of age - (image B);

ROLLING SEAT 22-36 KG (GROUP 3) - they are used from 7 years onwards, for children under 1.50 m. They raise the child so that the safety belt rests correctly on its body - (image C).
SAFETY BELT - insulated, it should only be used for children over 1.5 m. Before that, the child has too small a pelvis and cannot sit up correctly to use the belt properly.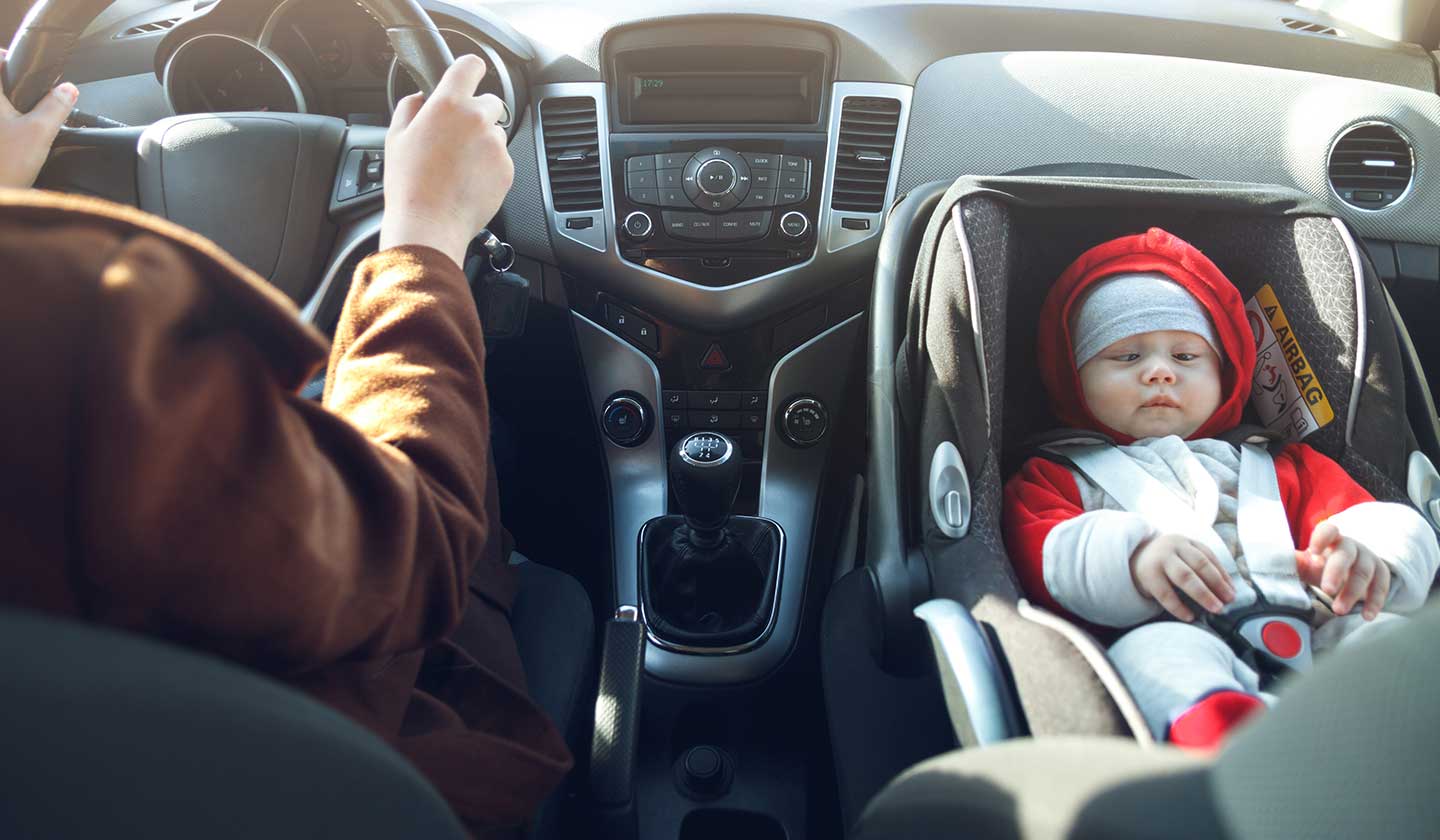 When can children travel in the front? If the child has…
3 years of age or older and the car does not have seat belts in the rear seat, or does not have such a seat;

under 3 years of age and is transported using a rear-facing car seat with the airbag deactivated in the passenger seat.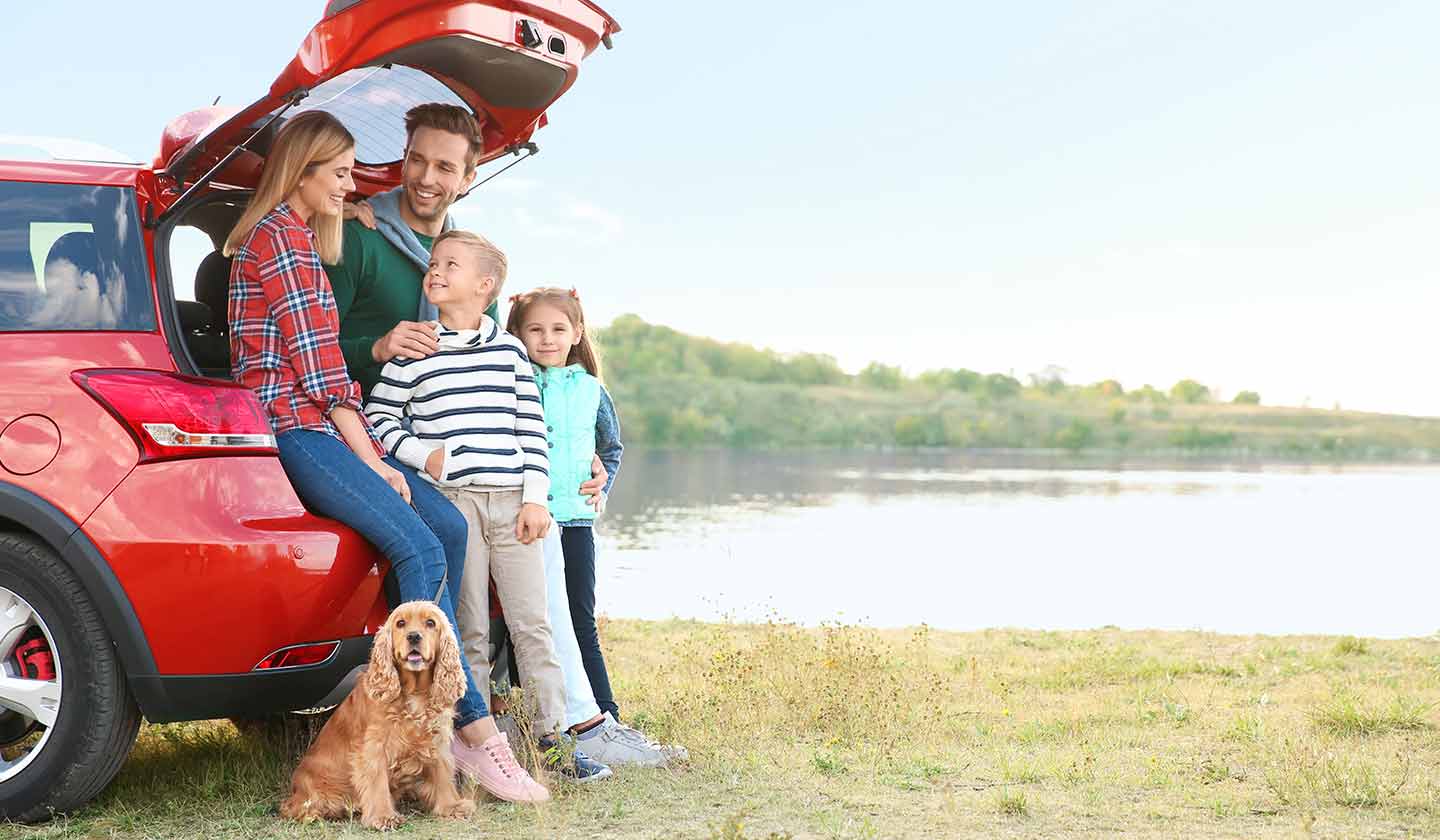 Golden Rules
Respect the manufacturer's installation recommendations;

Before travelling, make sure that the car seat or seat is properly fitted and secured (preferably use a seat with a three-point seat belt);

Check that the safety belts are adjusted and keep them in good condition - a damaged belt offers no safety and can even hurt;
When it comes to safety, there are other simple gestures that make all the difference:
Do not leave a child alone in the car, even for a short time;

Be careful when opening and closing doors so as not to trap the child;

Lock the doors centrally;

On long journeys make frequent stops for the child to rest and drink water;

Keep the windows closed - a sticking out arm or head can be synonymous with an accident



Sources
iSaúda
ACP


Também lhe poderá interessar
Holidays & Travel
Prevention and treatment
Travel sickness - Stop, I want to get out
The sickness that occurs during a trip is called motion sickness (cinetosis). It sets on when the movement observed is different from the one that is felt by the inner ear and occurs repeatedly (for example, in a car while passing over bumps or curve...
Holidays & Travel
Prevention
Heatwaves - Safe Summer!
Heat waves, excessive heat for days and days, put your health at risk. Why? The human body has several mechanisms to regulate temperature - thermoregulation. When subjected to intense heat, the body can lose this capacity and body temperature rises...