COVID-19
Moderna Vaccine ®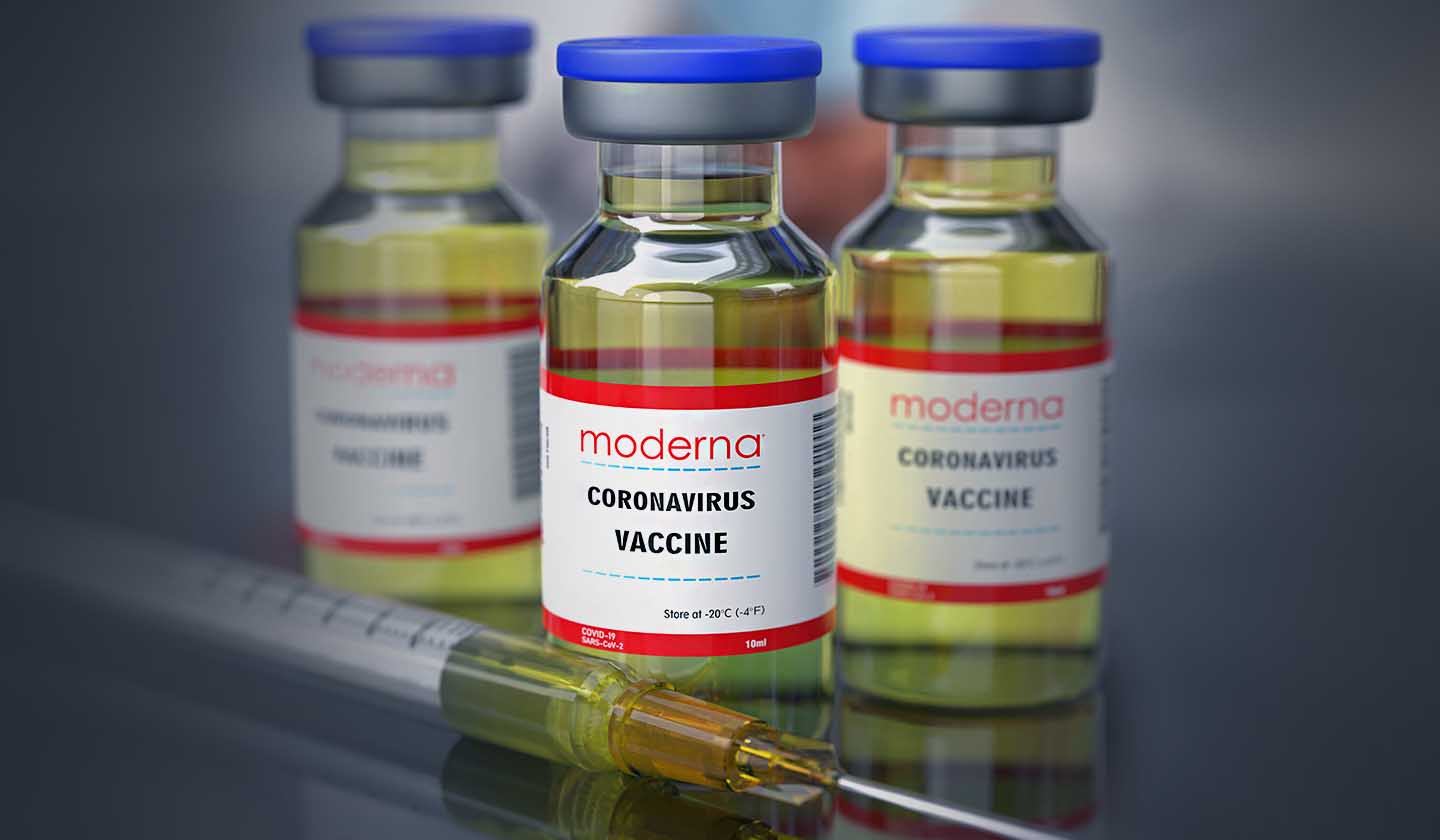 The European Medicines Agency (EMA) has opened the door to the second vaccine for the prevention of COVID-19 in the European Union - COVID-19 Vaccine Moderna®, developed by Moderna Laboratories. Find out more about this vaccine.



Who is it aimed at?
COVID-19 Vaccine Moderna® is a free, strongly recommended messenger RNA (mRNA) vaccine. It is indicated in the prevention of COVID-19 in persons aged 18 years and older.



How effective is it?
The efficacy of this vaccine was studied in about 28,000 people aged 18 years and older (including people over 75), and showed a 94.1 per cent reduction in the number of people with symptoms of the disease.



How is it administered?
The vaccine is administered in 2 doses, 28 days apart, and is an essential contribution to controlling the pandemic of COVID-19.



Is the vaccine safe?
Yes, a vaccine is only used when it has been shown to be of good quality, effective and safe. MRNA vaccines have been studied for the past 15 years and are considered safe. The mRNA from the vaccine does not remain in the body - it disappears shortly after administration of the vaccine.



If I get the vaccine can I get COVID-19?
No. This vaccine does not contain the virus itself, so it does not cause COVID-19.



Should I be careful before being vaccinated?
Yes. If you have a fever, cough, breathing difficulties or changes in smell and/or taste you should not be vaccinated. Contact SNS24 (808 24 24 24). If you are in prophylactic isolation you should also not be vaccinated. Also tell healthcare professionals if you have ever had an anaphylactic reaction (severe generalised allergic reaction) to other medicines or foods.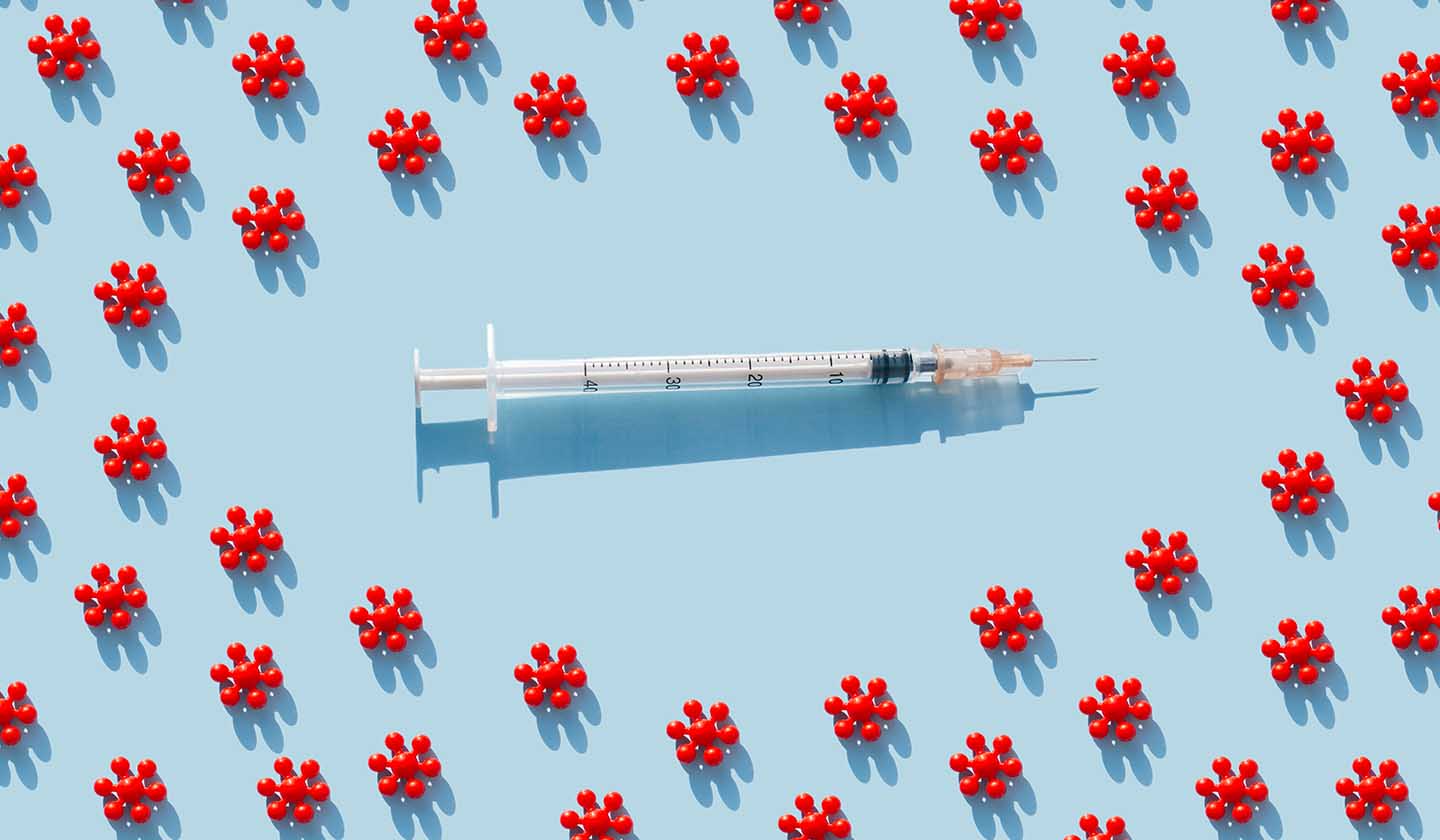 SIDE EFFECTS
Adverse reactions to vaccines are usually mild and go away a few days after vaccination. They may include pain or swelling at the injection site, tiredness, chills, fever, swelling or increased tenderness of the lymph nodes in the armpits, headache, muscle and joint pain, nausea and vomiting.
Monitoring adverse reactions is essential - if you suspect any adverse reaction (whether or not described above), report it on the INFARMED ADR Portal. Ask your pharmacist for help .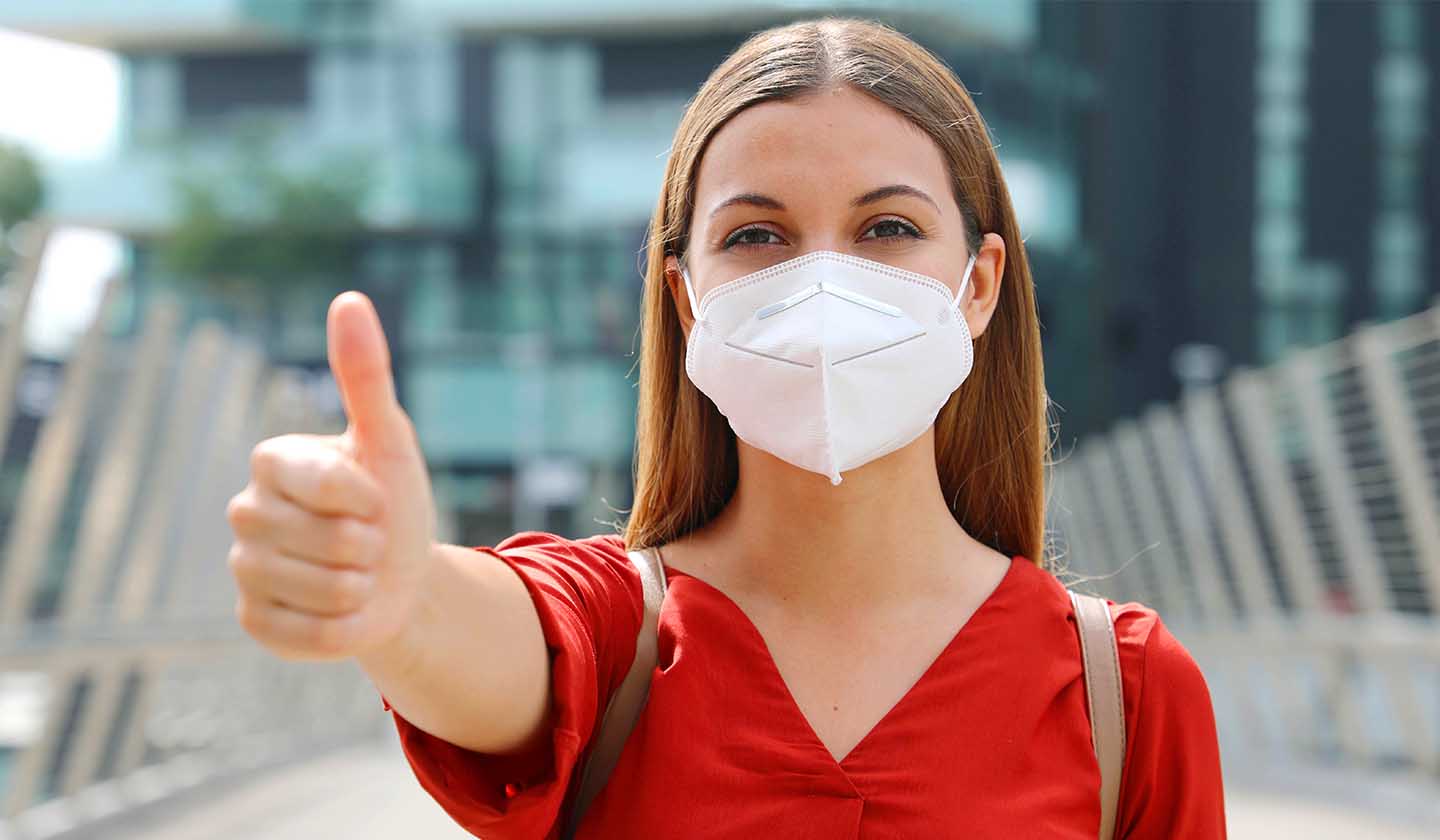 I got the vaccine - now what?
Although it is important, the start of vaccination does not dispense with the preventive measures adopted until now. The duration of immunity is not yet known so it is important to continue to do our part. So, even if you have already been vaccinated, keep:
Social distancing;

Wear mask whenever this distance is not possible and in enclosed or badly ventilated spaces;

Frequent and correct hand washing or disinfection;

Respiratory label measures.



Sources
iSaúde
Farmácia Distribuição Magazine
Também lhe poderá interessar
COVID Special
COVID-19
Time for vaccination against COVID-19
Vaccination is essential for everyone's health and in the context of a pandemic, vaccination will play an even more important role. Find out what is known so far about the vaccines against COVID-19.